Tuna Sashimi
Tuna sashimi is one of the most consumed and coveted Japanese dishes, consisting of slices of raw tuna served with a soy dipping sauce. Let's see how you can prepare this delicious dish at home.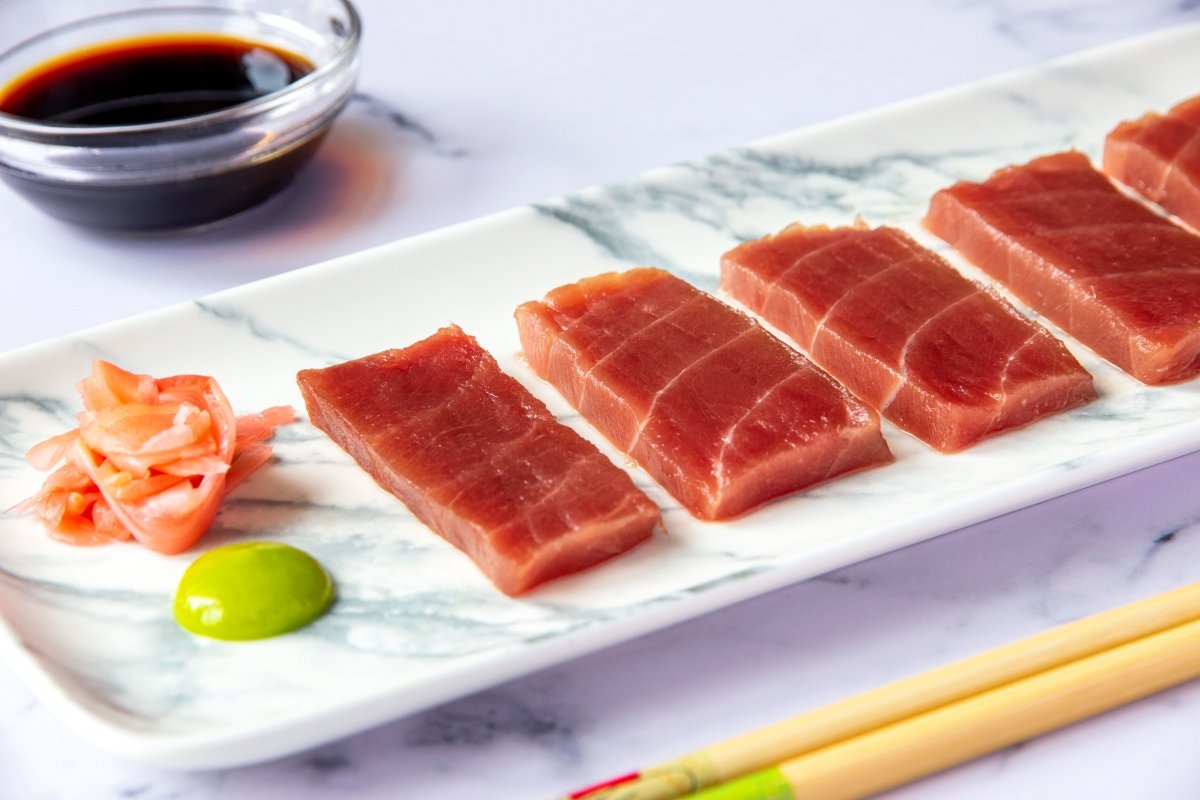 Sashimi is one of the most widely consumed raw fish dishes in Japan and other Asian countries, although it is eaten more and more all over the world. It is often mistakenly classed as a type of sushi. The main difference between sushi and sashimi is that sushi is always served with seasoned rice (in any of its preparations or formats). Sashimi, on the other hand, is simply raw fish cut into thin slices served with a dipping sauce.
Sashimi is one of the most delicate elaborations of Japanese culture and a sort of art. Its preparation has become a ritual. The most important thing when preparing tuna or any other fish sashimi is to choose a high-quality, fresh product. This recipe is usually prepared with bluefin tuna, although due to its steep price, it can be replaced by yellowfin tuna, which is a much cheaper option and also easier to find. Bluefin tuna from sustainable fishery has been used in this recipe. The result is exquisite.
In order to prepare the perfect sashimi, a very sharp knife is essential. It is not necessary to have a Japanese knife, but it must be at least very sharp so that the cut is as clean as possible. Cutting sashimi is usually done in a single motion, letting the blade gently slide until the cut is complete.
You can ask your fishmonger to prepare the piece to make sashimi and trim it like an ingot, although this can also be done at home and you can prepare another dish with the trimmings such as a tartar, for example.
In Japan, freshly caught raw fish used to be consumed. At present, prior freezing is mandatory to avoid anisakis. Therefore, fresh fish must be frozen at a temperature of -4ºF or lower for at least 5 days and once thawed, it cannot be refrozen.
In Japan, tuna sashimi is usually served with soy sauce and garnished with shiso leaves, although finding this herb outside of Japan can be a bit tricky. In western countries, tuna sashimi is usually served with pickled ginger and wasabi, as well as the soy dipping sauce.
Recipe Information
Preparation time: 15 minutes
Total time: 15 minutes
Yields: 4
Category: starter
Type of cuisine: japanese
Calories per yield (kcal): 105
Ingredients of Tuna Sashimi for 4 People
7.5 ounces of bluefin tuna loin (sashimi grade)
1 teaspoon soy sauce
1 teaspoon pickled ginger
1 teaspoon wasabi paste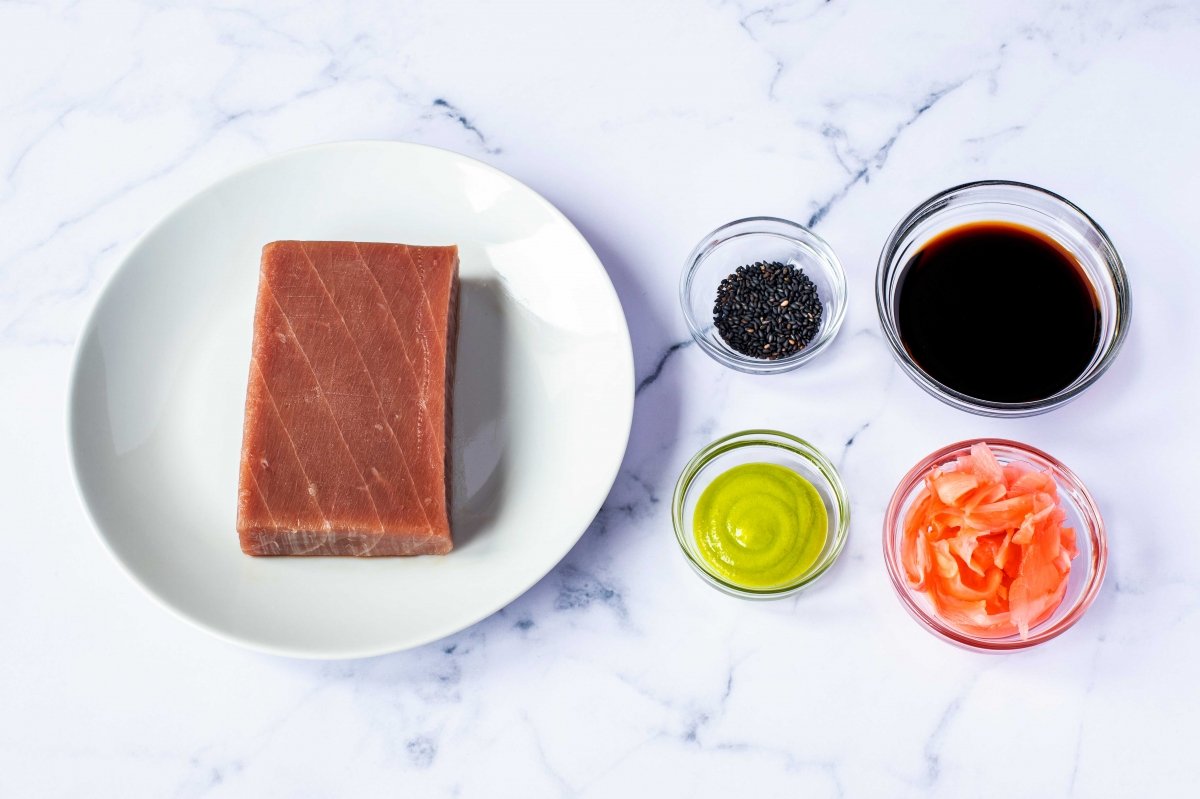 @conkdekilo
How to Make Bluefin Tuna Sashimi
To prepare tuna sashimi, remove the 7.5 ounces of frozen bluefin tuna from the vacuum pack, if this is the case, and place it on paper towel to dry any excess liquid.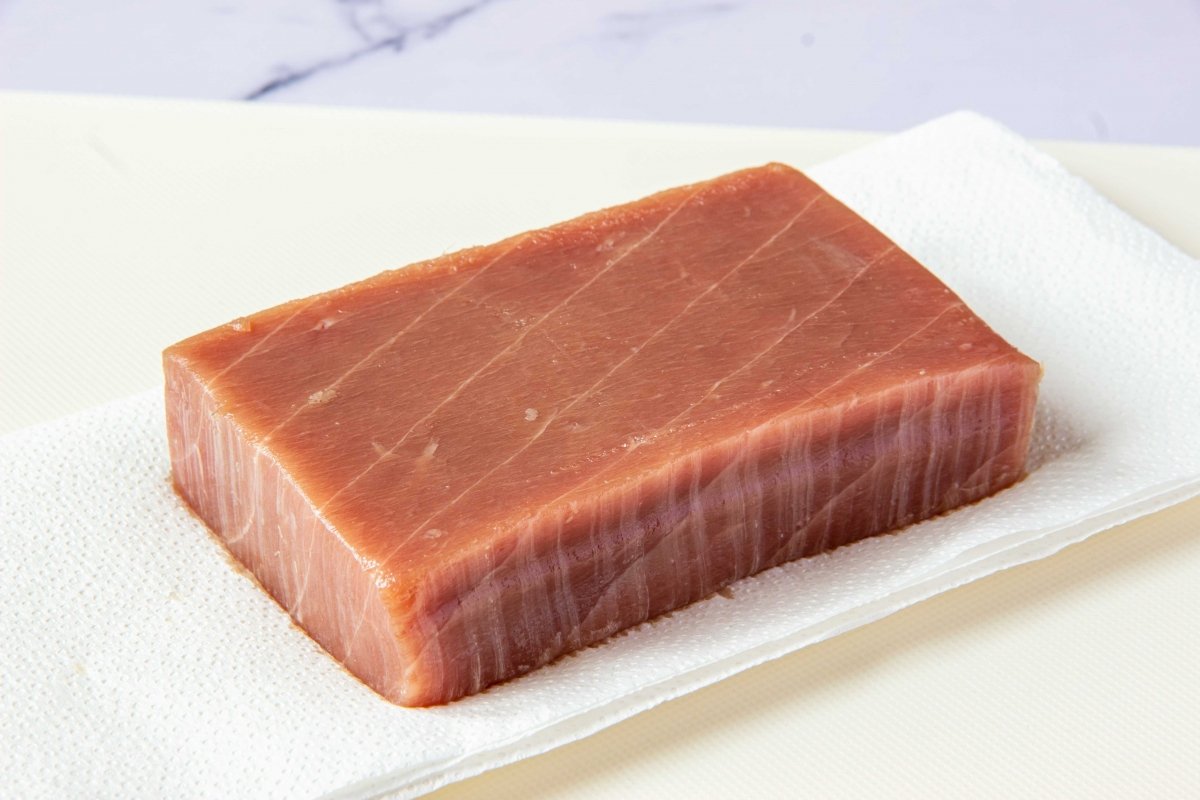 @conkdekilo
Take a sharp knife and cut the tuna into ⅛-inch thick slices. Cutting tuna while frozen makes the task easier.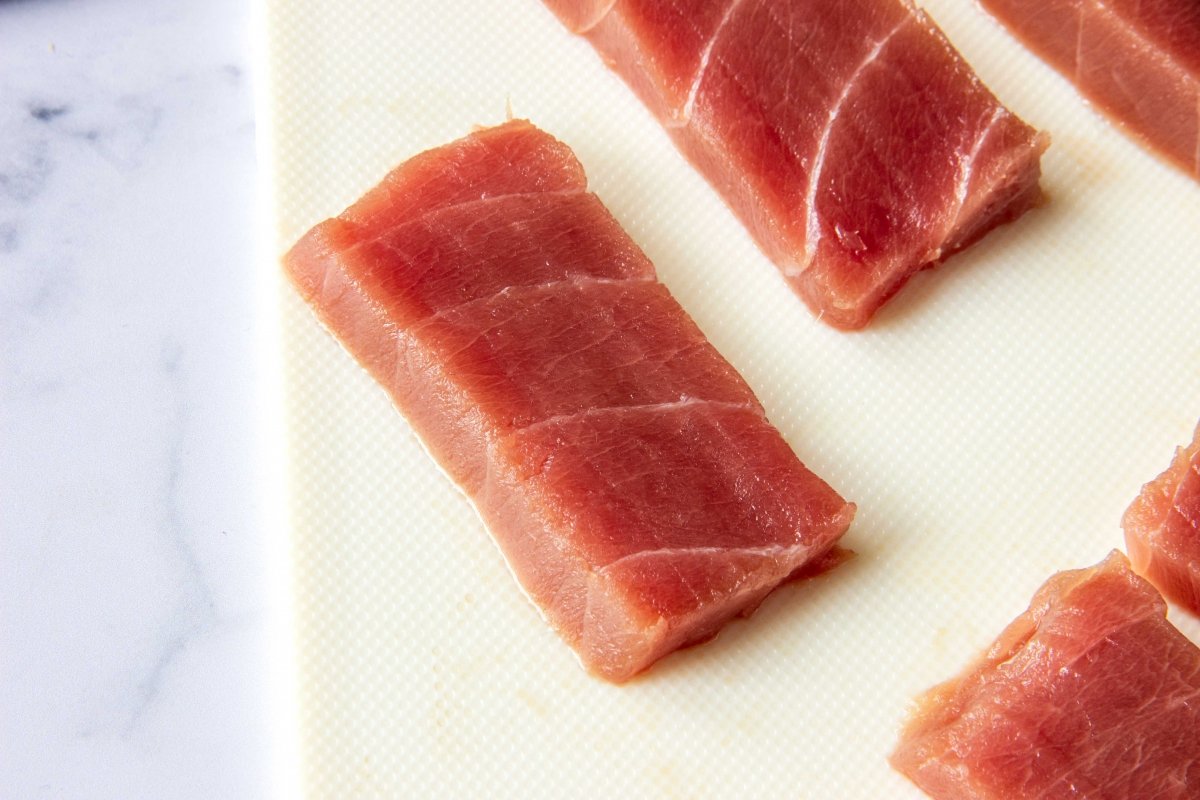 @conkdekilo
Place the tuna sashimi on a plate or serving dish and add 1 tablespoon of soy sauce to a bowl, 1 teaspoon of pickled ginger and 1 teaspoon of wasabi paste.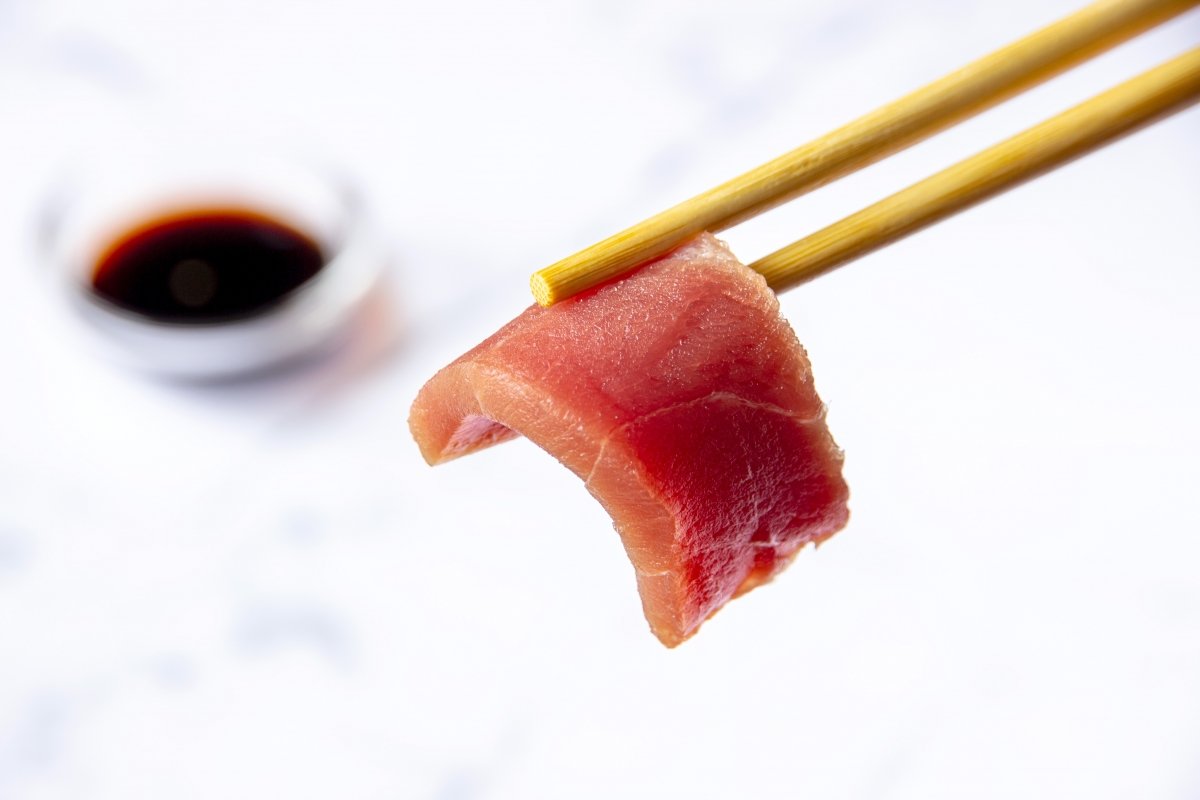 @conkdekilo
Easy Instructions
Remove the bluefin tuna from its packaging, if necessary, and dry any excess liquid
Cut the tuna in slices
Serve the sashimi with soy sauce, ginger, and wasabi