How Many Michelin Stars Does Wolfgang Puck Have?
Celebrity chef Wolfgang Puck has three Michelin stars, two at Beverly Hills' Spago, his flagship restaurant, and a third at Cut, which opened in 2006 in acclaimed Beverly Wilshire.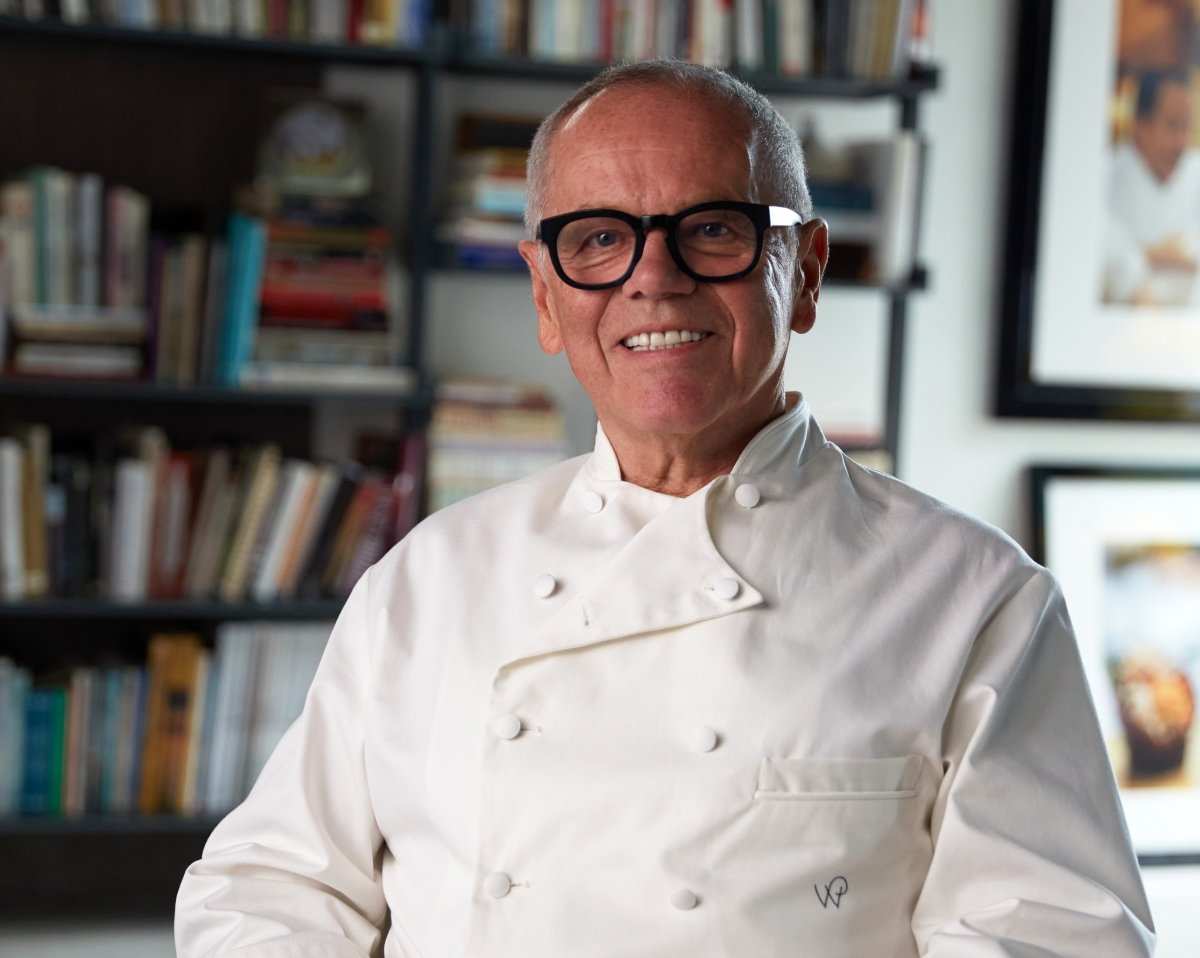 The famous chef Wolfgang Puck (1949) was born in Austria, began his career in France and, finally, found his home in the United States. It is there he would reap many of his successes in the culinary world, which are quite a few. Puck manages more than 100 restaurants around the world and has created an empire that includes three companies: Wolfgang Puck Fine Dining Group, Wolfgang Puck Catering, and Wolfgang Puck Worldwide, Inc. Amongst his many recognitions, Wolfgang Puck holds three Michelin stars, two at Beverly Hills' Spago, his flagship restaurant, and a third at Cut, which opened in 2006 in acclaimed Beverly Wilshire.
Surrounded by stoves, on a television set, walking the red carpet of the Oscars and the Michelin Guide, on the Hollywood Walk of Fame, and even in a cameo on The Simpsons: Wolfgang Puck is the name of a chef who has conquered all possible fields of gastronomy. In order to get to know him better, we are going over the main highlights of this renowned 74-year-old chef who, far from falling into oblivion, continues to shine bright like the first day, through his entire dedication to gastronomy.
The story of this renowned chef begins at a very young age. As he himself recounts, he began to cook with his mother, who was a professional cook. Cooking running through his veins, Puck began his training at the age of 14 and soon after moved to France to work in some of the country's best restaurants, including Maxim's in Paris, Hotel de Paris in Monaco, and three-time Michelin star L' Oustau de Baumanière in Provence. At the age of 24, Wolfgang decided to cross the pond to the United States and discovered a promising career awaiting him there, full of success and international recognition. Many say that Puck revolutionized the concept of gourmet cuisine in the United States through the open kitchen he started in his first restaurant, the Spago, which has become eminent in West Hollywood.
In 1997, Puck moved Spago to an elegant setting on Canon Drive in Beverly Hills, a location that granted him two stars by the Los Angeles Michelin Guide in 2008 and 2009, being one of only three restaurants in the entire state to get this award. The essence of this establishment was the type of cuisine it offered, creations inspired by Wolfgang's favorite childhood dishes, offering a selection of Austrian specialties such as Wienerschnitzel and Kaiserschmarren. In 2012, Wolfgang transformed Spago through a complete revamp of both its menu and its design.
In 2006, Wolfgang opened Cut, an elegant and sophisticated restaurant where the quality and treatment of the meat stood out brilliantly. Cut was located in the acclaimed Beverly Wilshire, a Four Seasons hotel, and only a year after its inauguration, in 2007, it got a Michelin star, the third the prestigious gastronomic guide awarded the chef.
Not only has the Michelin Guide paid attention to the culinary quality of Wolfgang Puck, but his career has been bristled with recognition, awards and stellar moments. In fact, the United States, and the entire world, continue to hold him in the highest regard. In addition to all of the above, Puck has twice received the James Beard Outstanding Chef Award, catered the Academy Awards for more than 20 years from 1994, has served celebrities such as Michel Jackson, Madonna, Tom Cruise and Leonardo Di Caprio, and he owns an exclusive catering company. In short, it is said he changed the way Americans cook and eat by combining classic French techniques with Californian and Asian influences.