How many Michelin stars does Gordon Ramsay have?
As of 2022, Gordon Ramsay has 7 Michelin stars across 4 establishments. The sparkling stars have come and gone on various occasions throughout his career. He currently owns dozens of restaurants all over the world.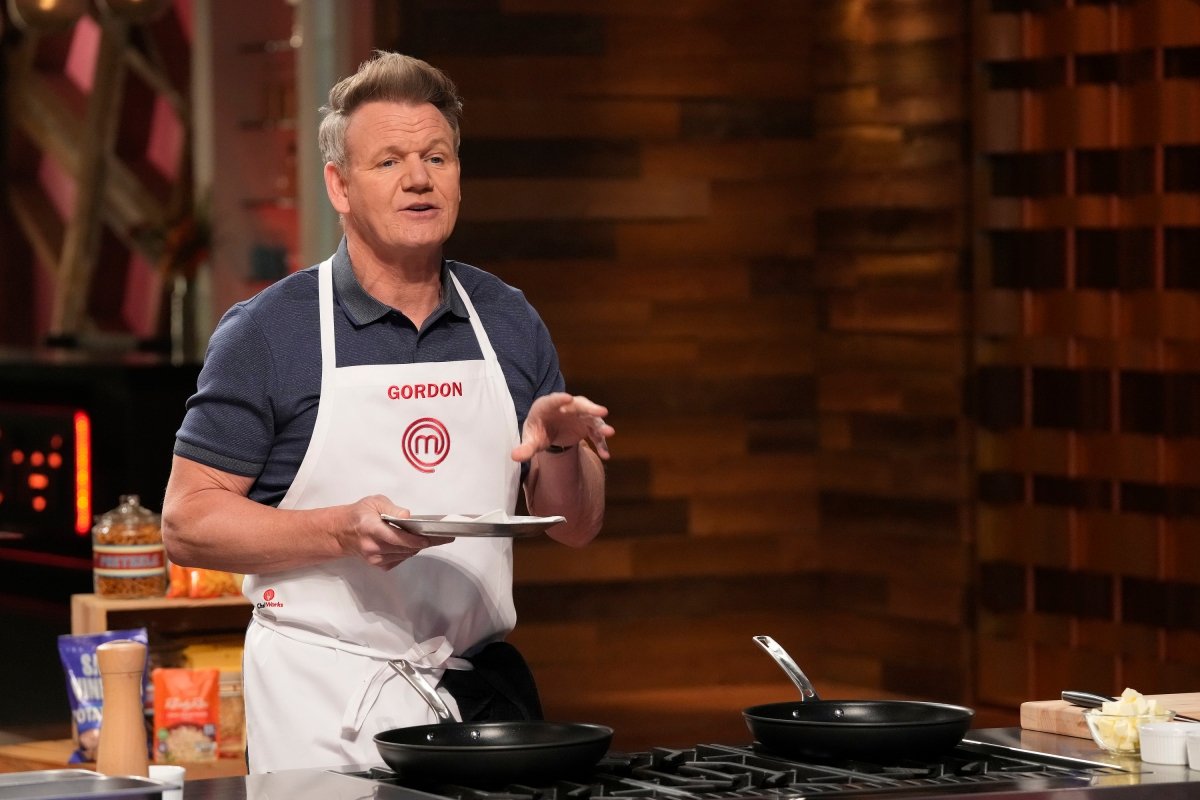 Gordon Ramsay, who was born in Scotland, is one of the most famous and controversial chefs in the world. His talent is as highly valued as his television experience, appearing in several culinary reality TV shows, such as Hell's Kitchen or MasterChef. He has been awarded 17 Michelin stars throughout his career, 7 of which he currently holds for 4 of his incredible eateries: Restaurant Gordon Ramsay with 3 stars in London; Le Pressoir d'Argent with 2 stars in Bordeaux; Au Trianon in Versailles and Pétrus in London each with 1 star. Let's learn more about his relationship with the French awards and his restaurants that hold them.
Ramsay has been on the list of the world's most Michelin-starred chefs many times and he is a well-known, admired and respected personality in the United Kingdom (he received an OBE in 2006). Some years prior, in 2001, he was already awarded 3 stars at his flagship restaurant: Restaurant Gordon Ramsay.
The chef runs over 30 restaurants of all kinds: from fine dining to burger joints or casual pizza and fish and chip establishments. The majority of them are in the United Kingdom, but some are also located in Europe or on the other side of the world. Over the past few years, some of his restaurants have closed, therefore leading to Michelin stars being lost. Before the pandemic, he had 14 stars and was the third most awarded chef in the world in this sense. As of June 2022, Gordon Ramsay is the eighth most awarded chef in the whole world.
Gordon Ramsay's Michelin-starred restaurants
Restaurant Gordon Ramsay is probably the chef's most cherished project. It was his first solo restaurant. It opened in 1998 and has managed to maintain its quality and reputation intact. Located in London, on Royal Hospital Road, it was awarded 3 Michelin stars in 2001. Currently managed by Matt Abé, this elegant flagship restaurant requires a smart dress code and offers French cuisine, but with a pinch of British.
Le Pressoir d'Argent, at Le Grand Hôtel in Bordeaux, is a charming, classically designed restaurant in Bordeaux, France. Its unique name comes from the Christofle lobster press that presides over the dining area. The Bordeaux and Aquitaine cuisine (from south-west France) are the absolute protagonists in such a romantic setting. This glamorous Bordeaux venue offers an attentive and impeccable service.
Gordon Ramsay au Trianon, in Versailles, has 1 Michelin star. Since 2016 it is run by Frédéric Larquemin and is inside the Waldorf Astoria Versailles, Trianon Palace. Naturally, this sophisticated and welcoming eatery also offers French cuisine in a historic and delightful setting. There are two spaces: one formal and another more relaxed area, but the whole concept is extremely elegant. It hosts business lunches or relaxed dinners with the same diligence.
Pétrus, in London, has 1 Michelin star and is another one of Gordon Ramsay's professional gems. Of all the aforementioned restaurants, this one possibly has the most distinguished atmosphere and decoration. Its name refers to the famous Bordeaux wine. Again, like the other restaurants, its cuisine is French-based. Just as Au Trianon, a Chef's Table Experience is showcased to share the dining experience closer to the chefs themselves and their creativity. Another characteristic is the vegetarian options of the same quality as the general menu, available at almost all restaurants.