How many Michelin Stars does Bobby Flay have?
American chef Bobby Flay does not currently hold any Michelin stars. His second restaurant, Mesa Grill, in Las Vegas, was the only one to receive the award in 2008, just to have it taken back one year later with no option of re-earning it.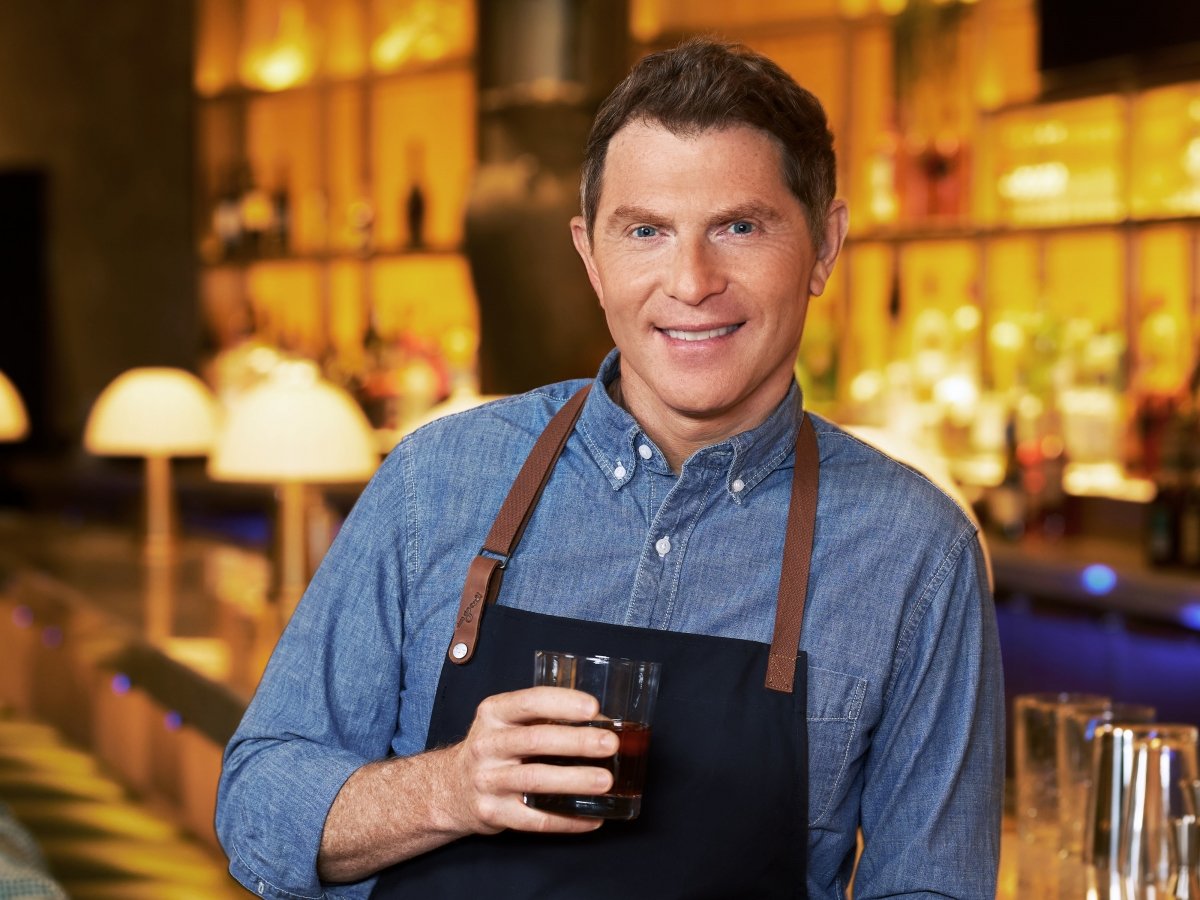 Robert William Flay, known worldwide as Bobby Flay, is one of the most famous and televised chefs in the United States, where he runs several restaurants. He became a gastronomic celebrity in USA after appearing on numerous reality shows and television programs. Such is his international fame that we have wondered how many Michelin stars he has in his restaurants, and the answer is Bobby Flay does not currently hold any award by the prestigious Michelin Guide.
However, this has not always been the case, since in 2008 Bobby Flay's second restaurant, the Mesa Grill, located in Las Vegas, was awarded one star. A star that, unfortunately, could only shine for one year, because the Michelin Guide took it back in its 2009 edition. Re-earning the star was not an option for Bobby Fly, as the gastronomic guidebook stopped publishing its Las Vegas edition just after 2009.
It could be said that the passage of the American chef through the Michelin Guide was brief but intense. A shooting star that he only savored for a year, but whose loss did not prevent him from moving forward and continue shining with a promising world-renowned culinary career. Critics, colleagues and fans do not hesitate to claim that each of the three restaurants owned by the chef Flay has enough potential to earn him many stars.
Looking back, and leaving the Michelin sky aside, let us remember that Flay opened his first restaurant in 1991: the Mesa Grill in New York, which was very successful until it closed in 2013. The second branch of this house arrived in 2004 with Mesa Grill Las Vegas, located in the prestigious Caesars Palace hotel complex, and it became its flagship restaurant. That was the restaurant with which Flay was awarded his first and only Michelin star in 2008.
This restaurant made history as part of the chef's career, but also for the thousands of diners who tasted its iconic weekend brunch and unique creations, where Flay fused together the cuisine of the Southwest and his passion for hamburgers. In 2020, after 16 years, Mesa Grill Las Vegas closed. The renowned chef turned off the lights of this establishment to turn on, in the spring of 2021, those of his new gastronomic project: the Italian restaurant Amalfi by Bobby Flay. Same location, but different concept; new dishes and new hits on the horizon. "I want to bring the best of the region to Caesars Palace, and every dish that is served at the all-new Amalfi will evoke the flavors and feel of Italy," Flay said in a local press release.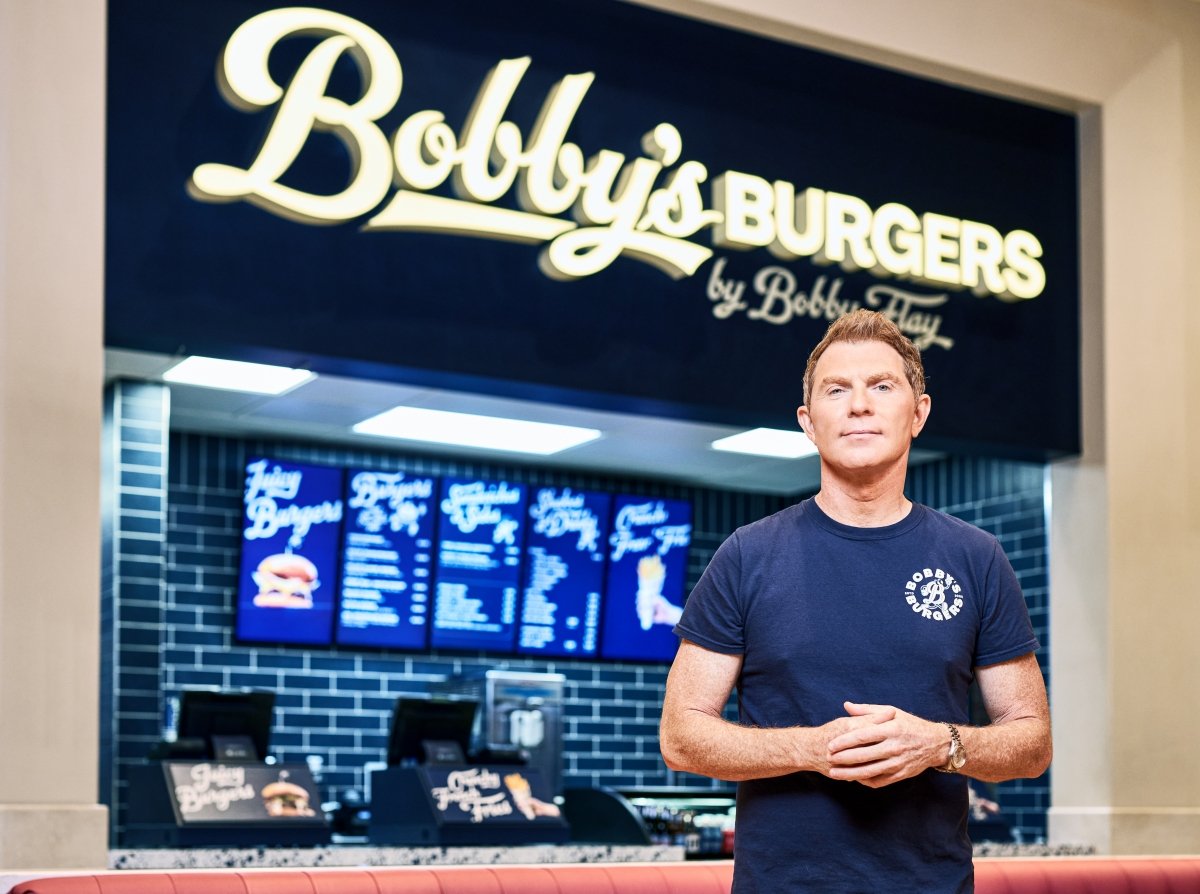 In addition to the Amalfi, Bobby Flay currently owns other restaurants such as Bobby Flay Steak (opened in 2006 in Atlantic City), Bobby's Burger Palace (opened in 2008 in Long Island and converted into a chain that currently has 11 locations in 9 states), and the Shark Las Vegas (opened in 2019). Are there any new projects in sight for him? The Yankee Stadium restaurant, in New York City, and three other establishments to be located in Las Vegas.
With or without any Michelin stars, Bobby Flay has managed to shine with his own light as one of the most famous television chefs in the United States. Cameras have been adoring him since his first appearance on the Food Network in 1994, where he earned the title of Iron Chef America. He has shared screentime and fame with other renowned chefs such as Gordon Ramsay, Emeril Lagasse, and Rachael Ray. He has hosted several top-rated cooking shows and contests. He cooked for former US President Barack Obama and Chinese President Xi Jinping when the two leaders met in California in 2013. He was the first chef to receive a star on Hollywood's Walk of Fame.
This world-renowned chef has half the world in his pocket and, awards aside, is still devoted to gastronomy, whether in his restaurants' kitchens or on a television set. "Over the years, I have been able to play out my culinary dreams like an artist approaching concepts that were speaking to me at that very moment," Flay explains on his website.